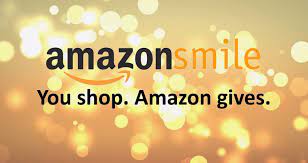 Go to
smile.amazon.com
and log in with your Amazon account. Choose Immaculate Conception School, Celina, as your charity to support, and Amazon will donate 1/2% of qualifying purchases to Immaculate Conception School each quarter. Please note, purchases can additionally be paid for with Amazon SCRIP, increasing your support of the school. Amazon SCRIP is available in $10 and $25 increments in the SCRIP in stock, but amounts in increments of $20 may be ordered through the Raise Right app or website!
Immaculate Conception School receivedthe following donations from Amazon Smiles in the past year:
$93.79 for program activity between 01/01/22 and 03/31/22.
$59.99 for program activity between 04/01/22 and 06/30/22.
$74.17 for program activity between 07/01/22 and 09/30/22.