The IC School App can be downloaded through the App Store or the Google Play Store onto cell phones and other mobile devices. It can also be accessed on a desk top or laptop at
https://www.fsgmobilecatholicedconnect.com/fsgConnectClient/Account/Login?id=icschool-celina
. Each parent at IC will be given an account. User name is the registered email address and passwords will be emailed to each new family. Passwords may be reset upon request by contacting the school office or the principal.
Parents should be sure to complete the profile information (choose profile from the menu) in order that some information may be prepopulated to forms when applicable. Including a picture is optional. Parents should also make selection in profile preferences about whether they receive emails for posts or messages.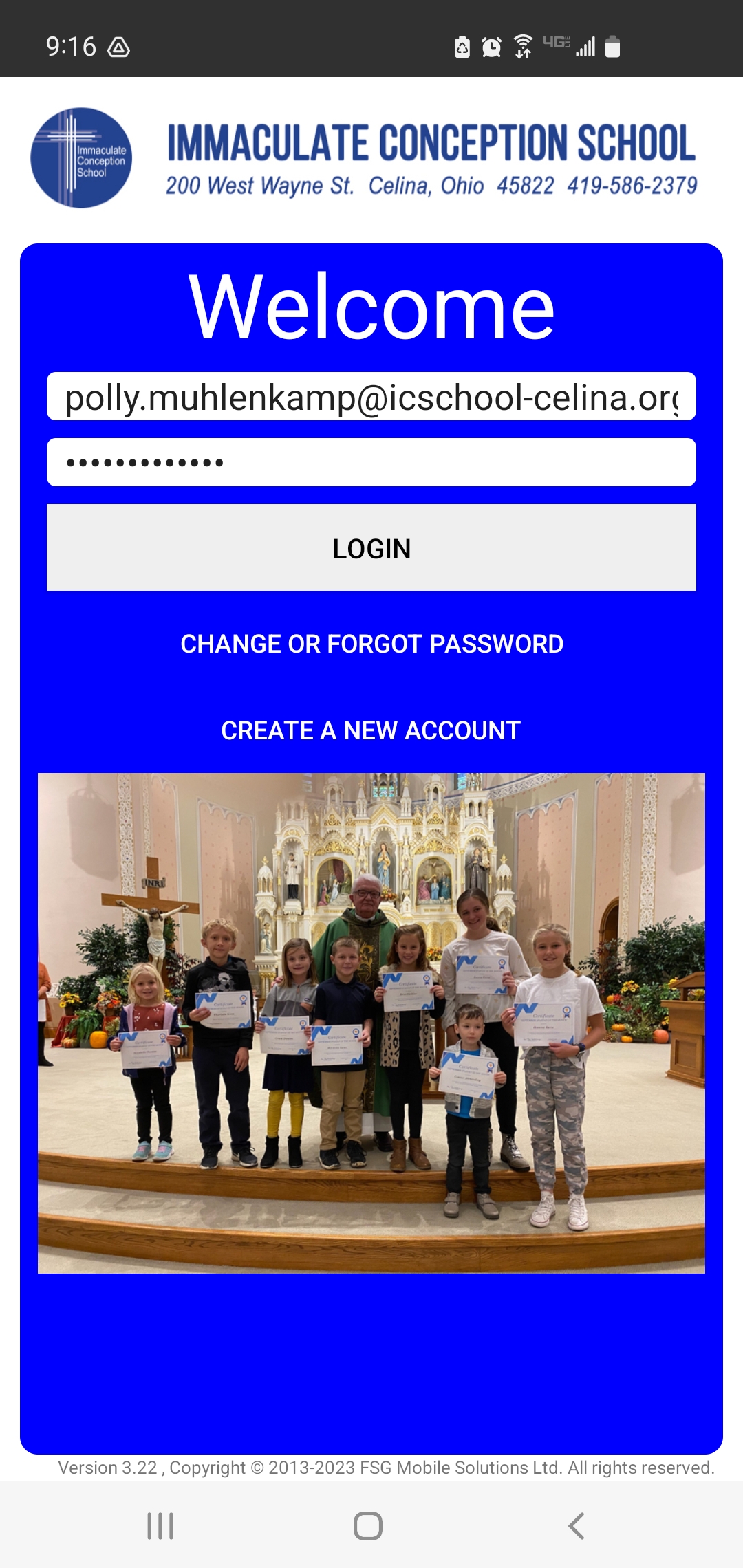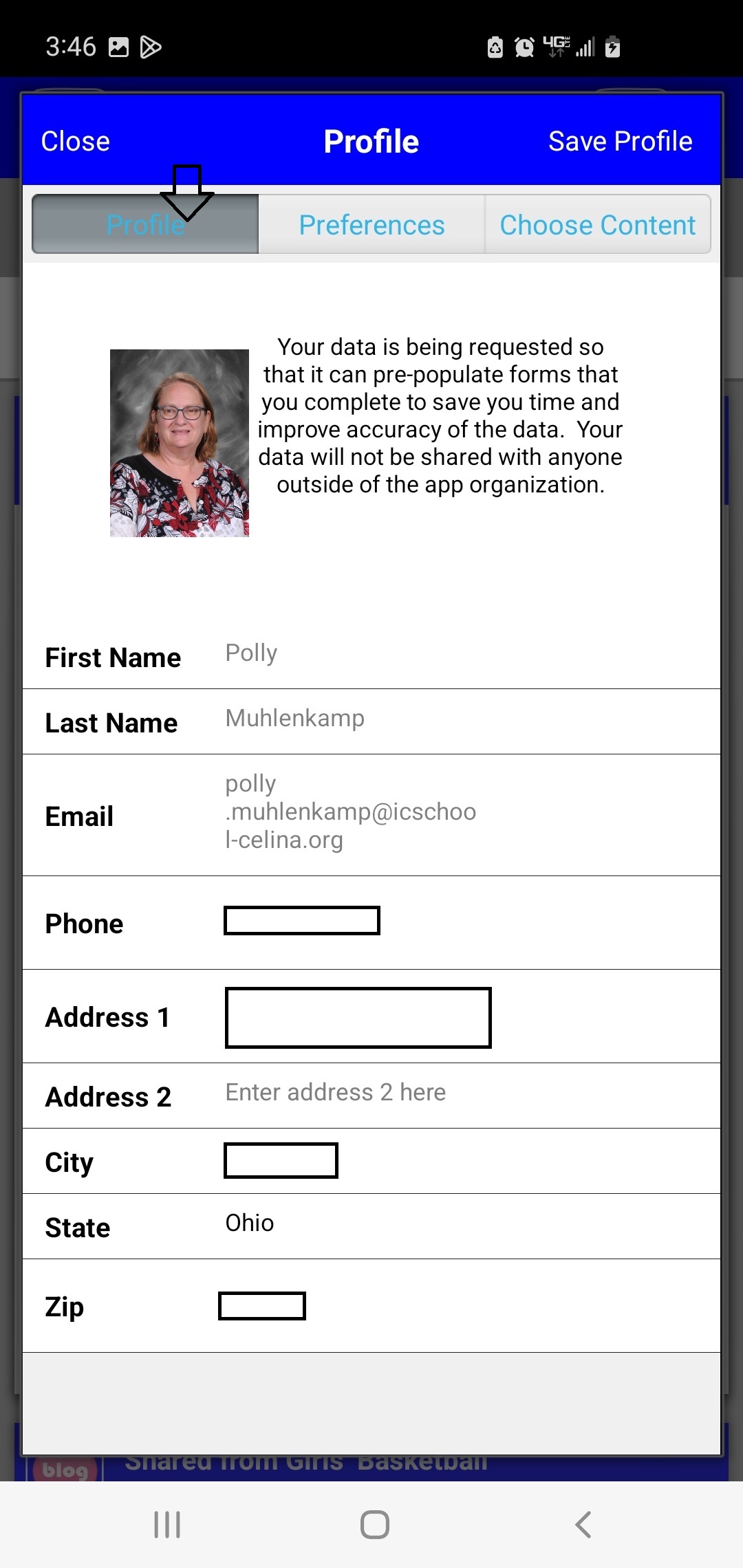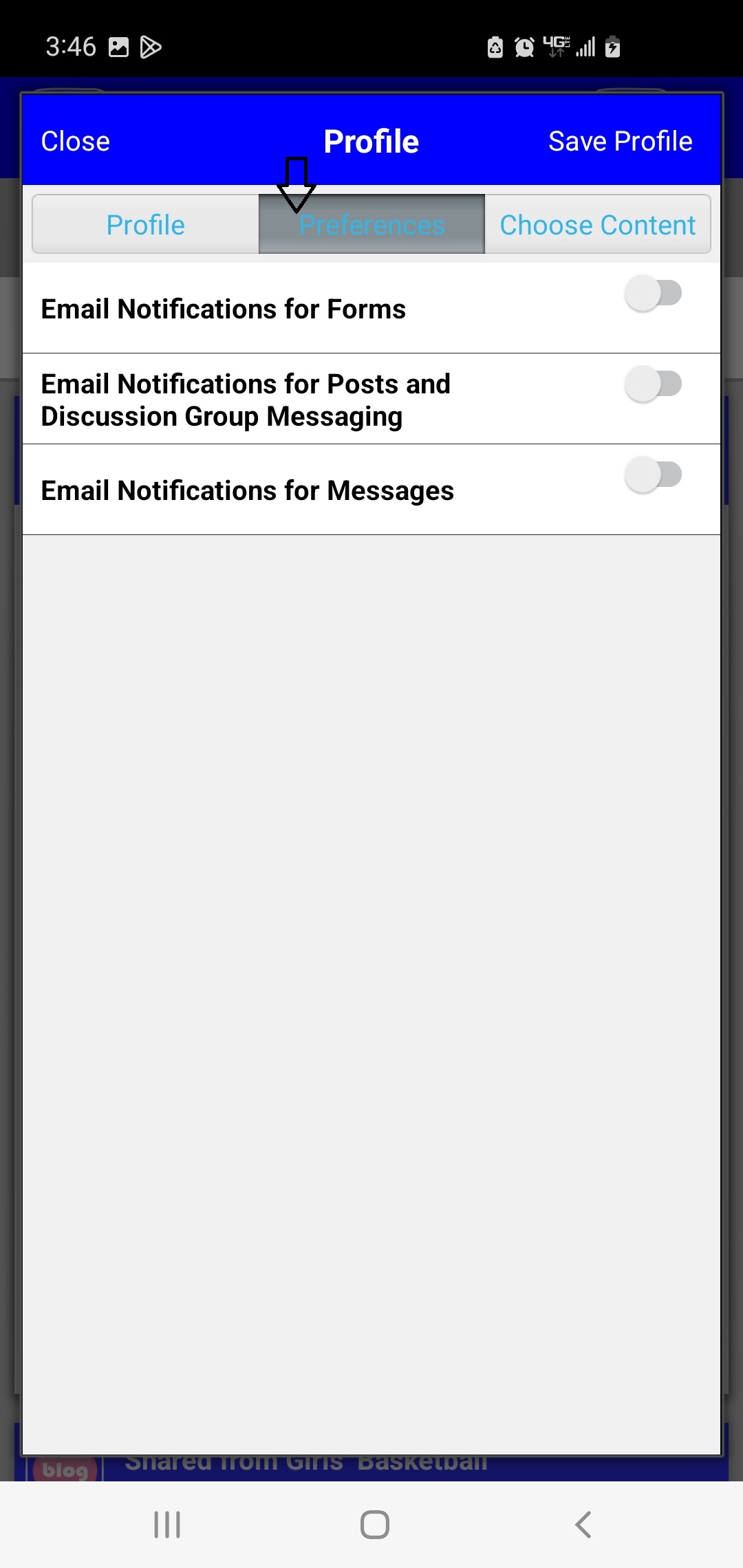 The school app opens to a news feed, similar to Facebook with the newest messages at the top. Each parent will see the message that applies to their child's class(es). All parents will see messages from the principal, community events, important documents and other such posts, but then will see only posts from teachers who have their child, with possible exceptions of the Title reading teacher or speech teacher who might post helpful resources for any parent.

Posts in any particular area can be found by choosing from the menu items. One of the menu items is "Teacher Blogs" and when you select it in the menu, a list appears of all the teacher blogs you might se so you may choose the appropriate one. In each menu item, posts will appear from the newest to the oldest. This way you can find teacher newsletters, important information about tuition or registration, handbooks, and other important items.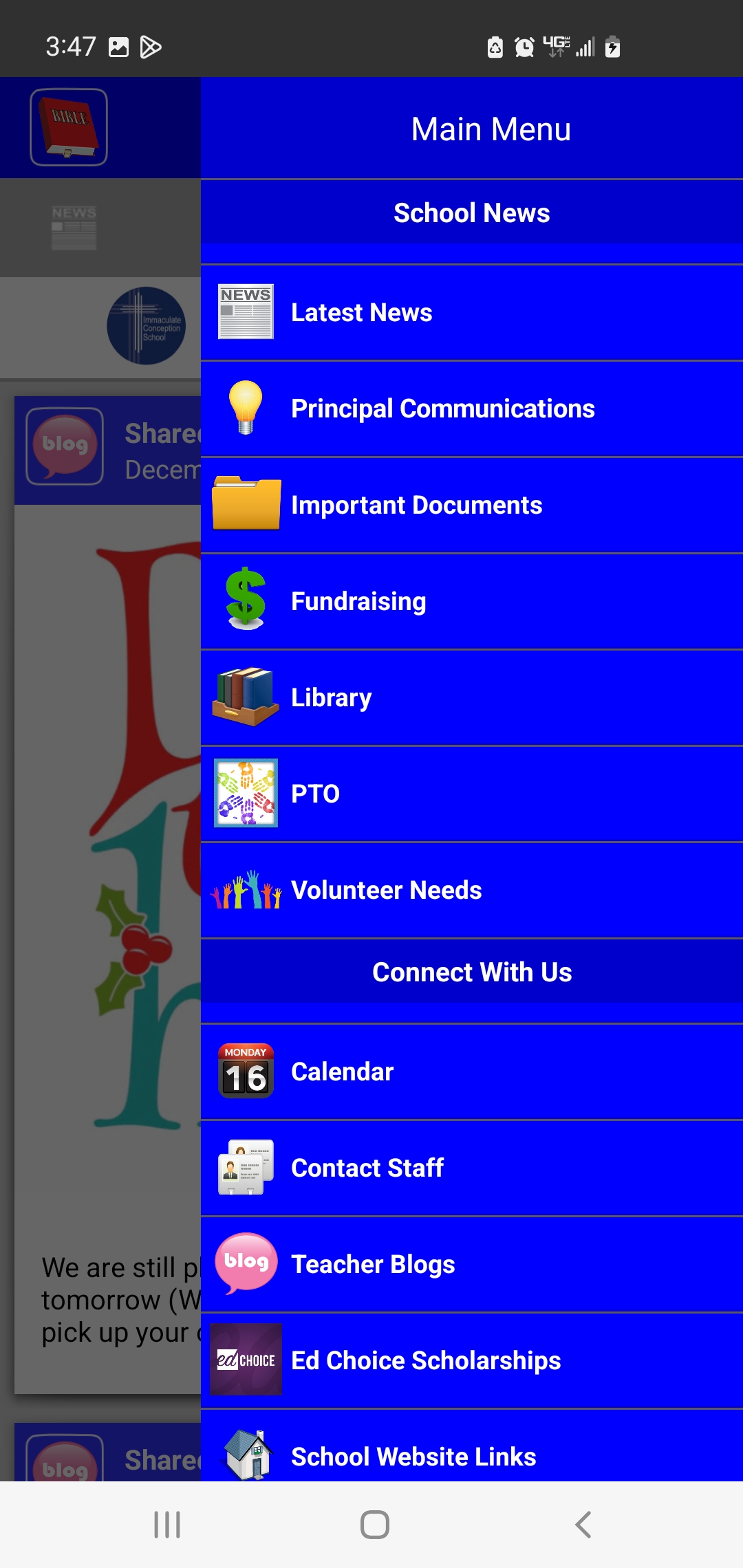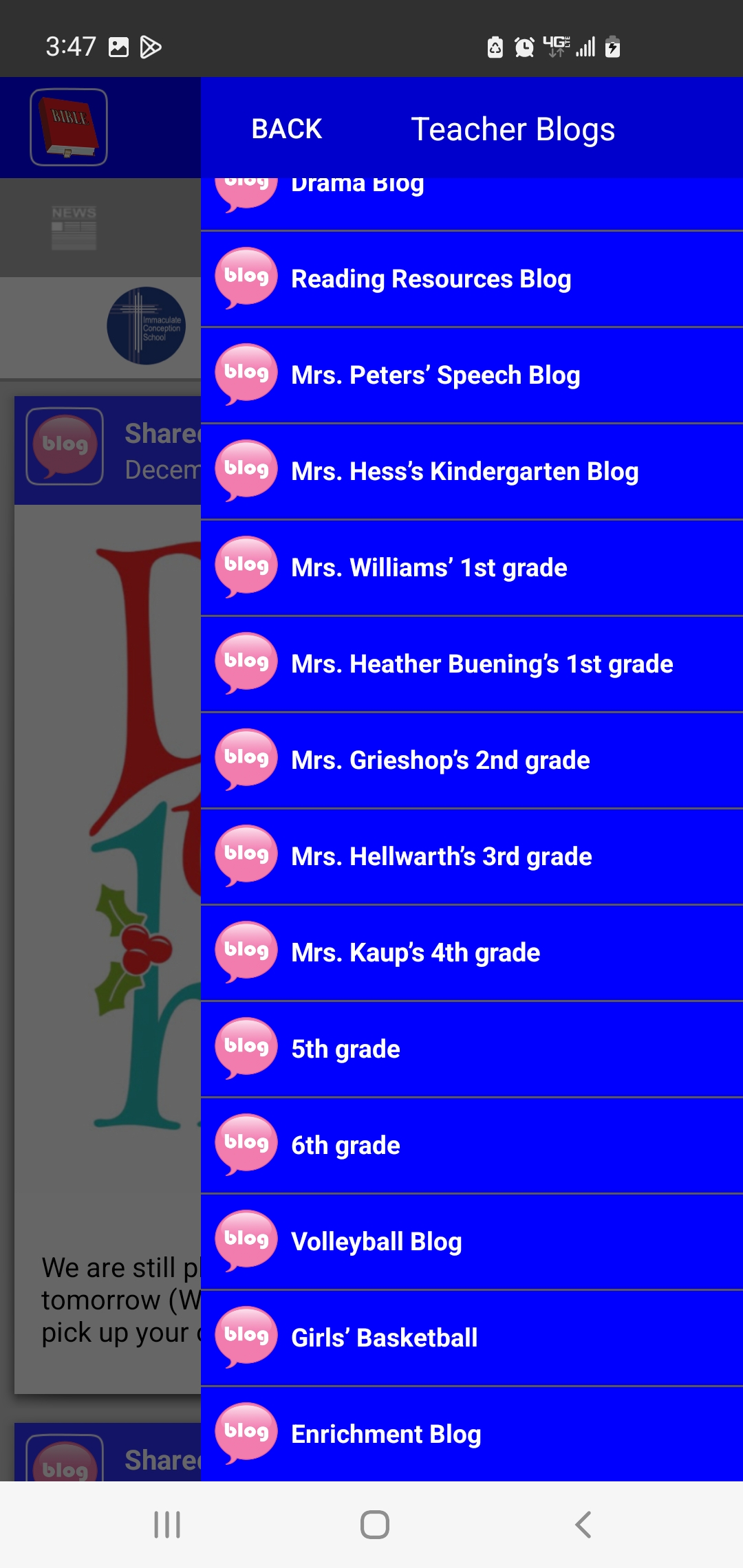 The school app can be used to message between parents and school staff for nearly any reason. Simply choose "Messaging" and the person you wish to message and type your message here. These messages do not cause any disturbance in the classroom, but teachers will check and respond to your message within 24 hours. For more urgent messages such as a pickup for today or a doctor's appointment today should be phoned into the school office to insure they are received in a timely manner.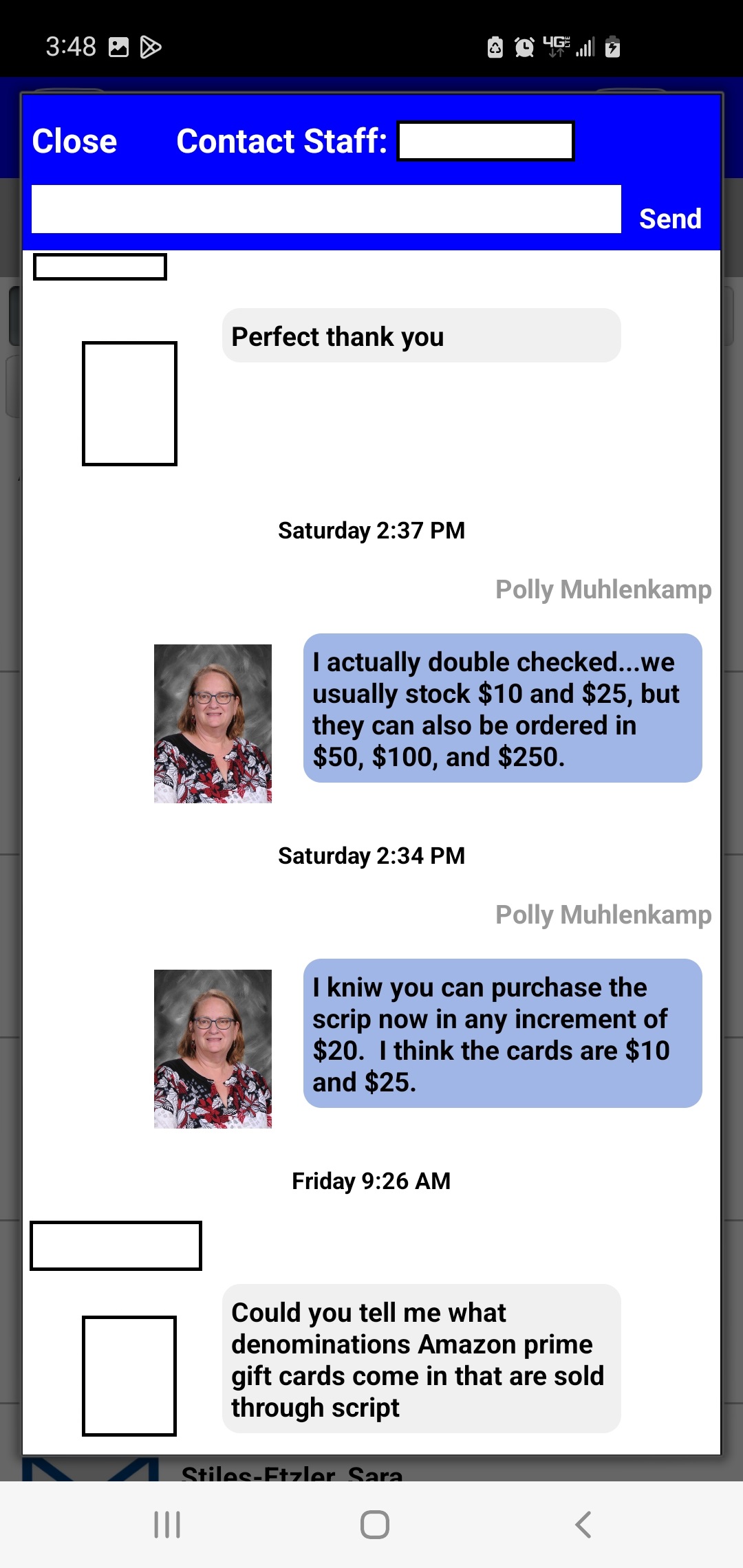 Many forms will be able to be completed on the app. Parents may find permission slips here for field trips and various forms throughout the year. Most beginning of the year forms are completed within Digital Academy. Parents will receive a notice when a form is released that affects them, and will receive multiple reminders until the form is completed. Parents can always check in the Submitted forms to be sure a form is completed if they see reminders in other places.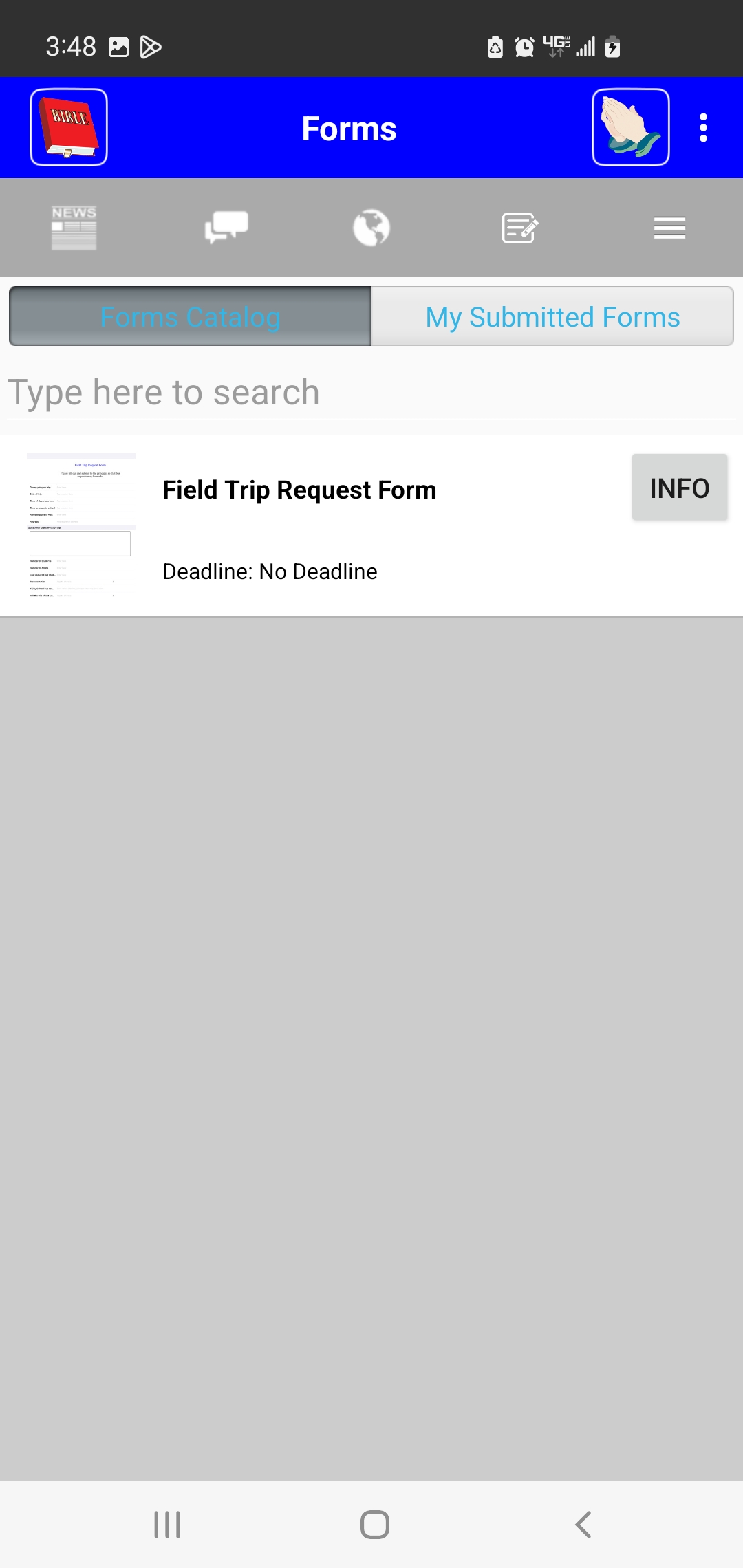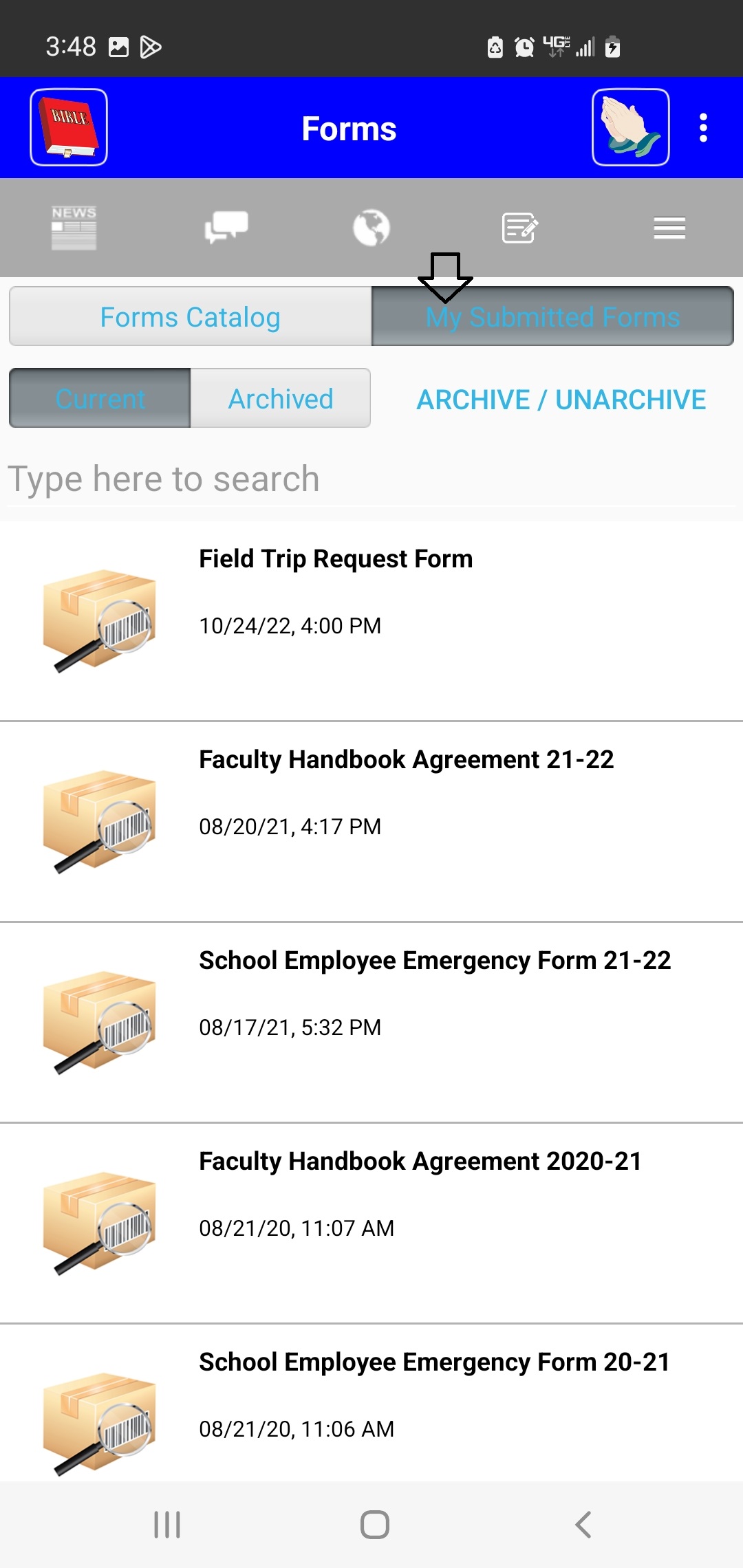 In addition, much Catholic content is available on the app. Families may find the daily readings, liturgy of the hours, prayers, information on saints, a Bible, and other resources can be found under Catholic Faith Content. There is also a prayer chain, where any family can post a prayer request and others might leave comments or mark "Praying." We encourage families to use these resources as they like to enrich their family's faith life.