Catholic School Supporters Eligible for Ohio Tax Credit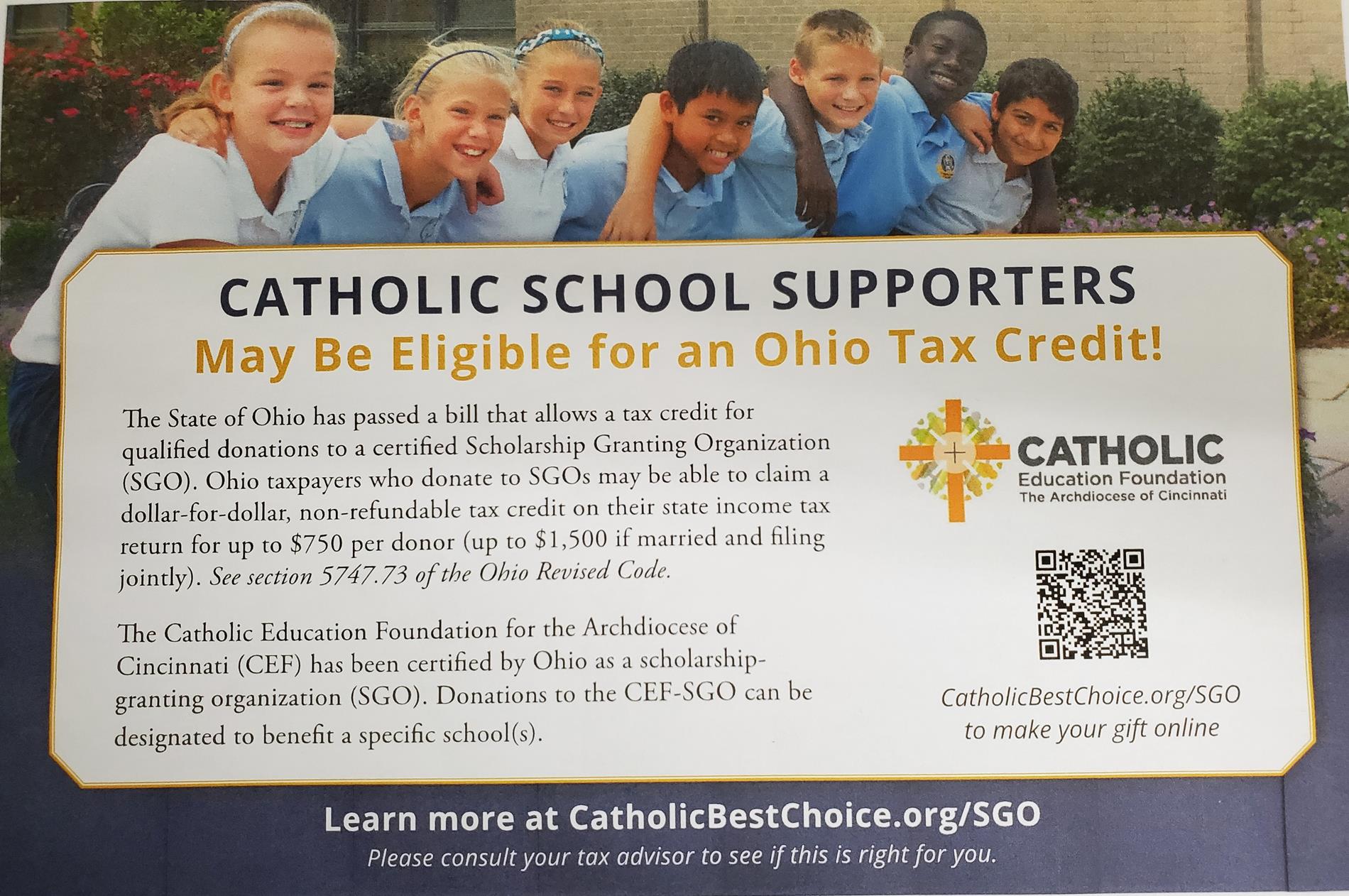 ---
The state of Ohio has passed a bill that allows a tax credit for qualified donations to a certified Scholarship Granting Organization (SGO). Ohio taxpayers who donate to SGOs may be able to claim a dollar-for-dollar, non-refundable tax credit on their state income tax return for up to $750 per donor (up to $1,500 if married and filing jointly). See section 5747.73 of the Ohio Revised Code.
The Catholic Education Foundation for the Archdioceses of Cincinnati (CEF) has been certified by Ohio as a scholarship-granting organization (SGO). IN keeping with the mission of the CEF and the regulations of an SGO, the CEF-SGO will provide scholarships (based on financial need) to students in grades K-12 in the Catholic schools of our Archdiocese.
Your donation can be designated to benefit specific schools. Gifts that are not designated to a particular school will be available to families with the greratest need across our Archdiocese.
More information and a donation form can be obtained at CatholicBestChoice.org/SGO.