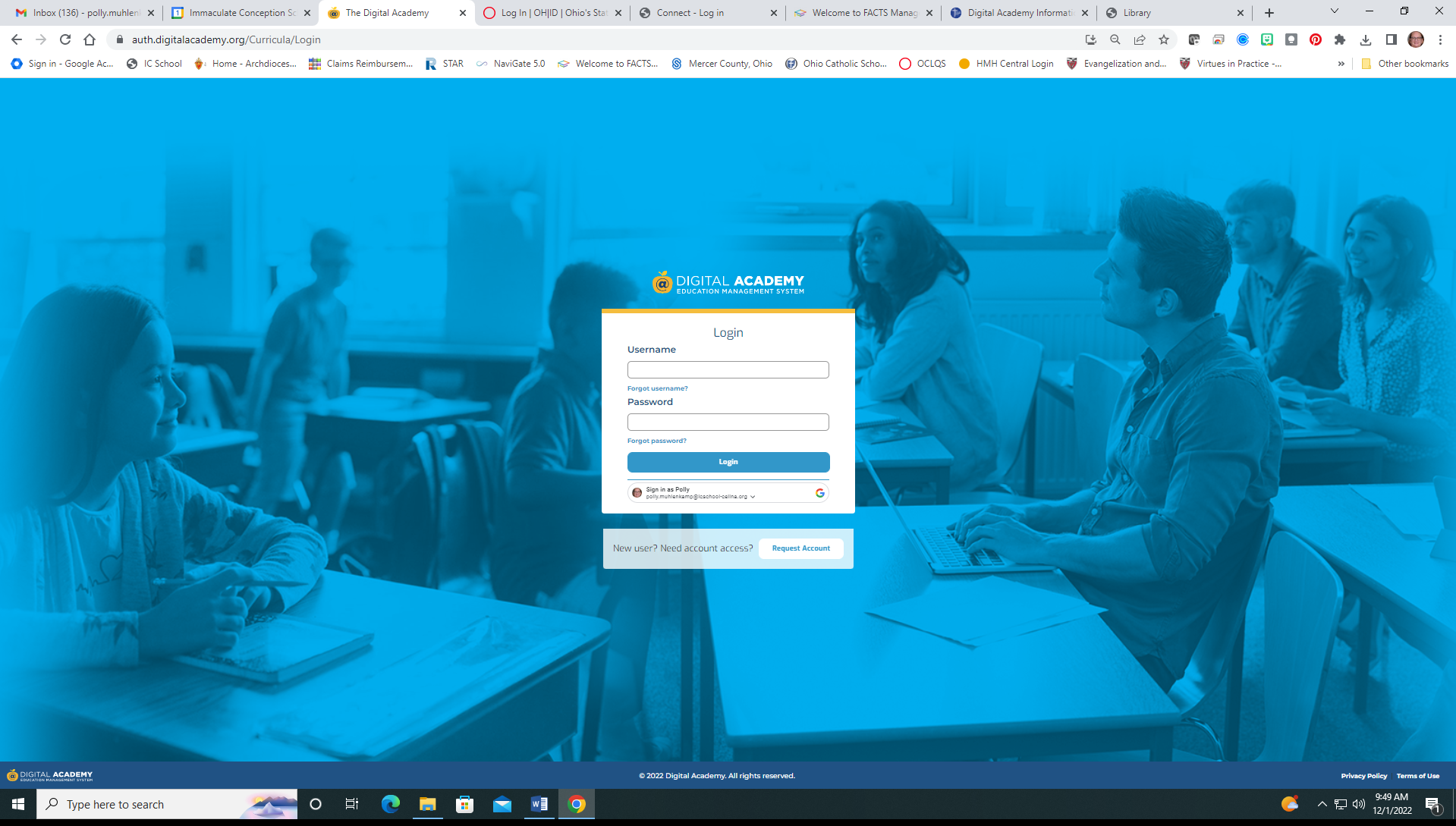 Digital Academy is IC School's student management system, where we take care of registration, contact information, tuition, cafeteria accounts, attendance, and grades, among other things. Each parent who registers will have a log in to get to Digital Academy.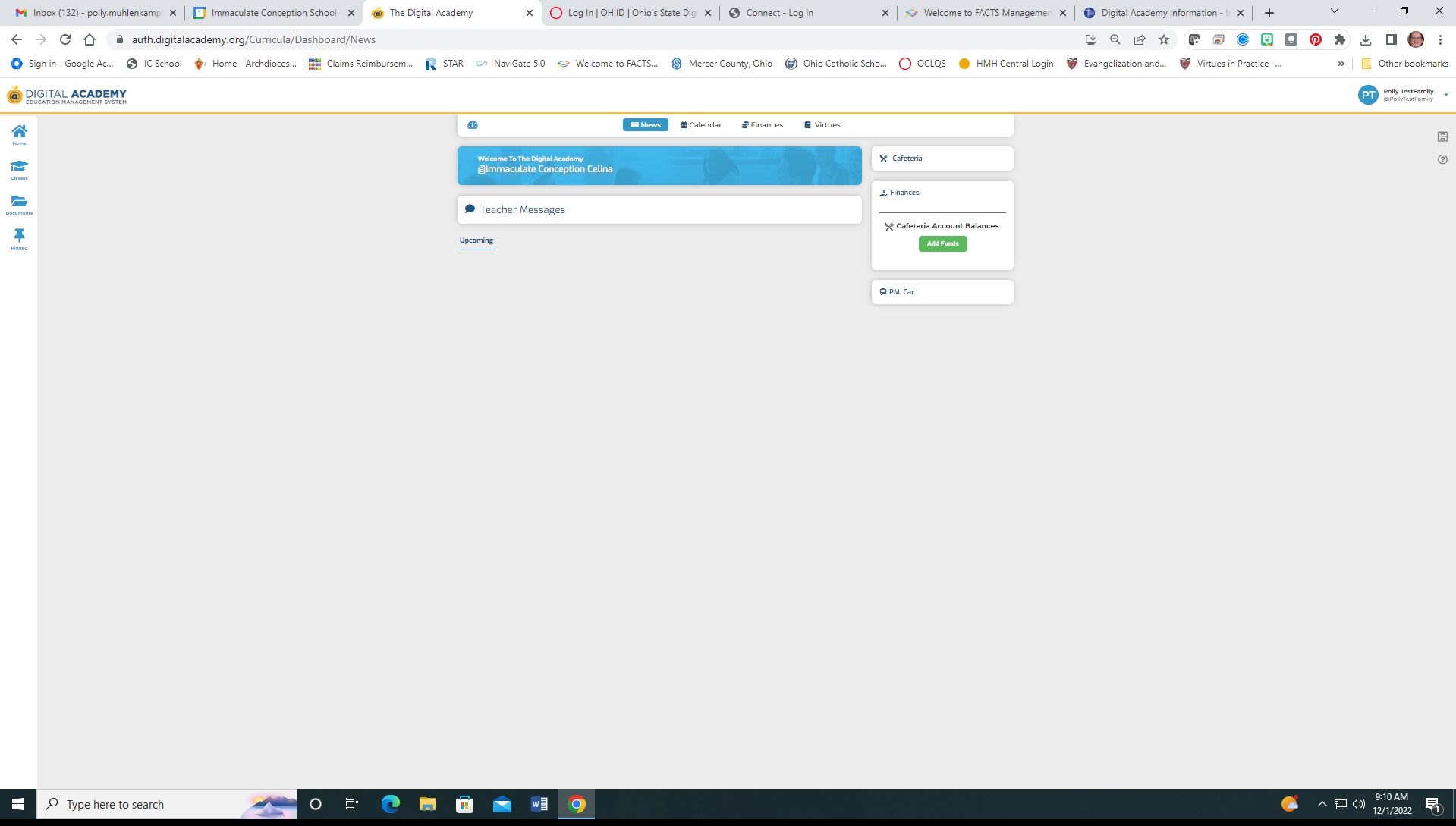 After logging in, parents will see information about assignments and financial accounts on the right hand side of the screen. When there are forms to complete on DIgital Academy, these will show up on the right hand side as well (registration, beginning of the year, etc.) Parents can simply click on the appropriate box and complete the forms. Tuition payments are set up according to family preferences andcan be paid through a bank withdrawal (ACH) (charge is $1.00 per transaction) or via credit card (charge is 3% of transaction). Other invoices and cafeteria moneys may be paid on Digital Academy electronically (same options as above) or may be paid to the school by sending in cash or check.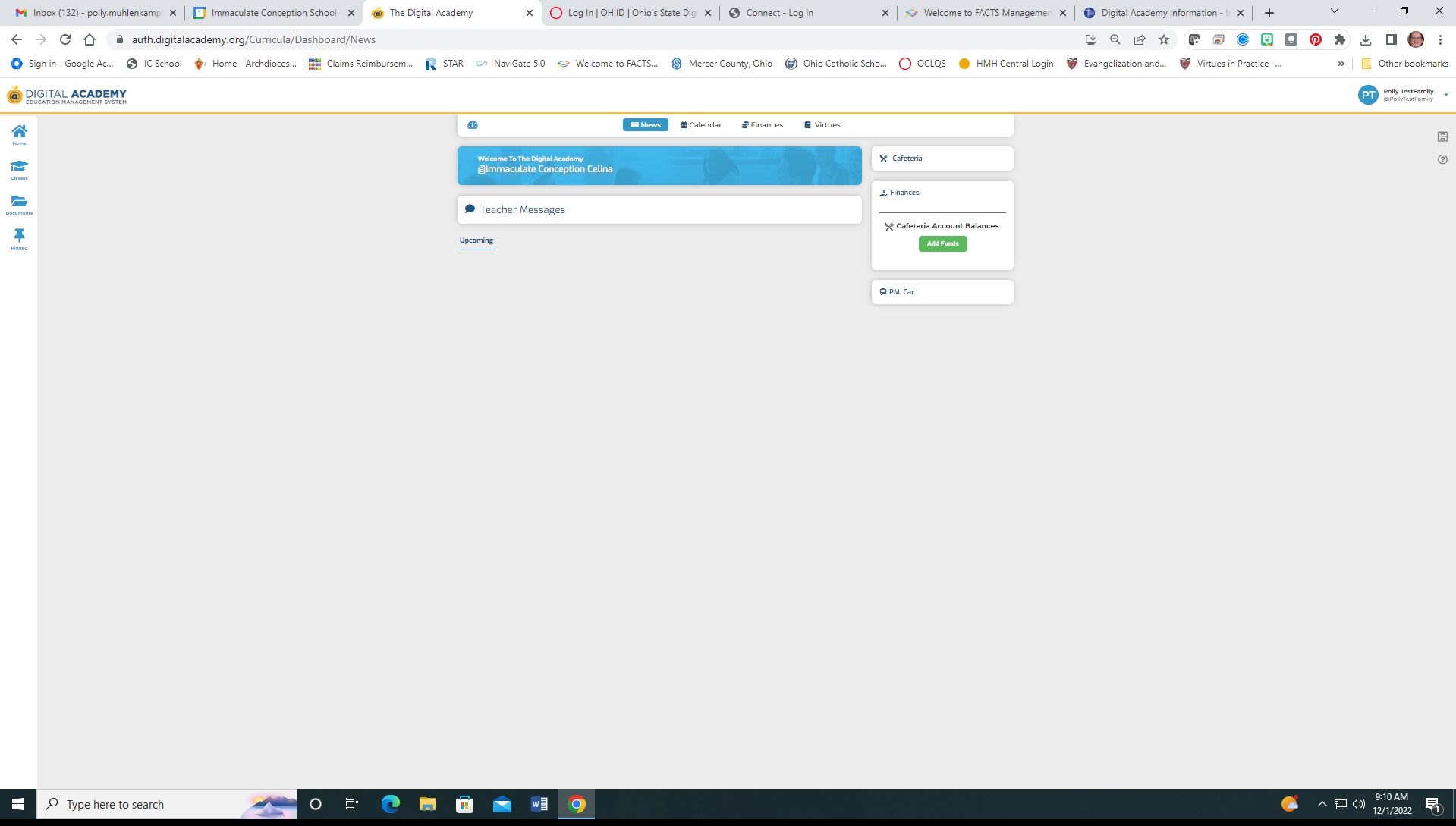 To make a payment, simply click on a green button that says make a payment and follow the appropriate cues. If you need more information about invoices that are due, etc., you can click on the blue button that says "View Details." At this point, you will also see several quick links to the side you can use to print out information, change methods, or to make payments.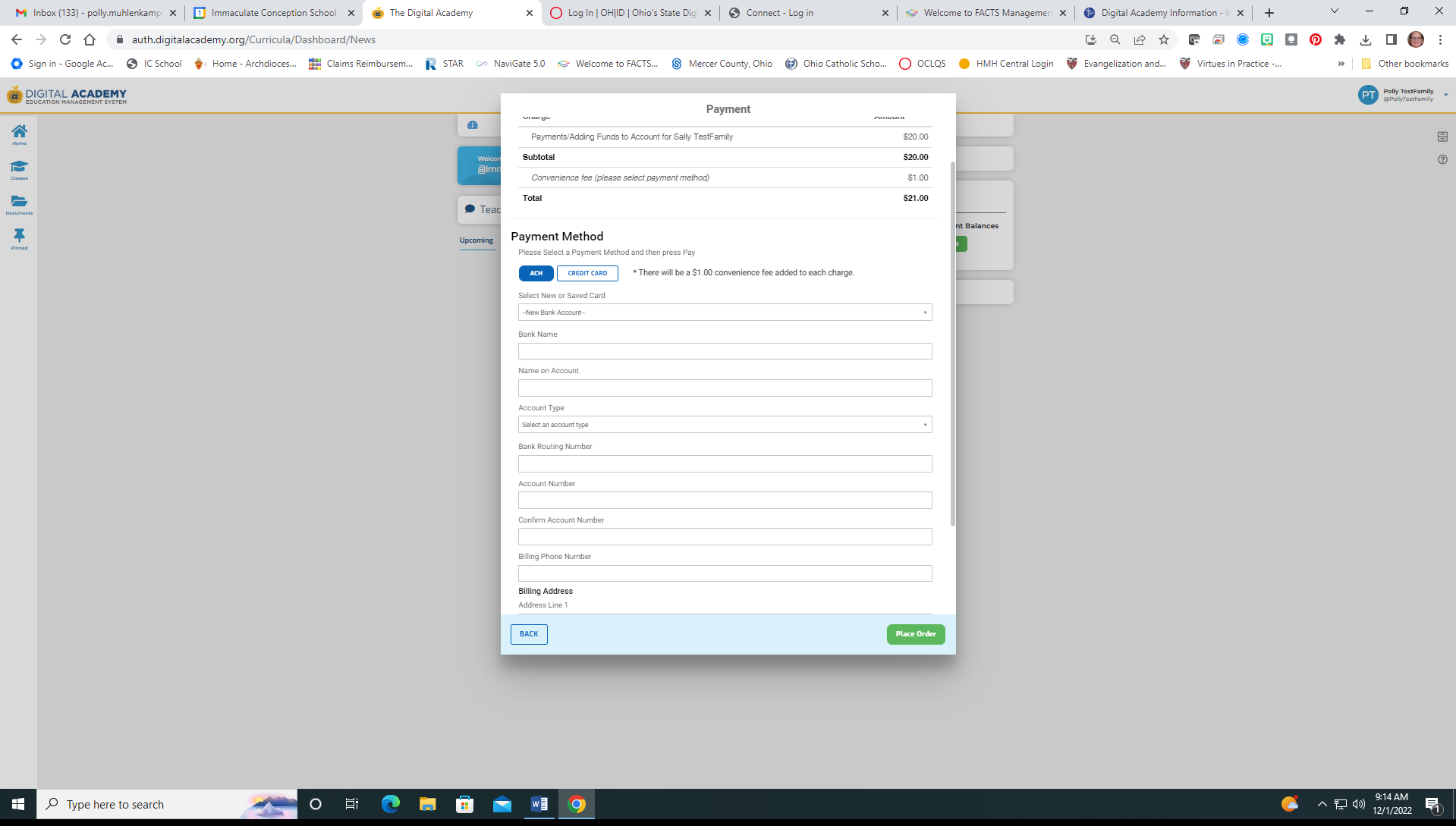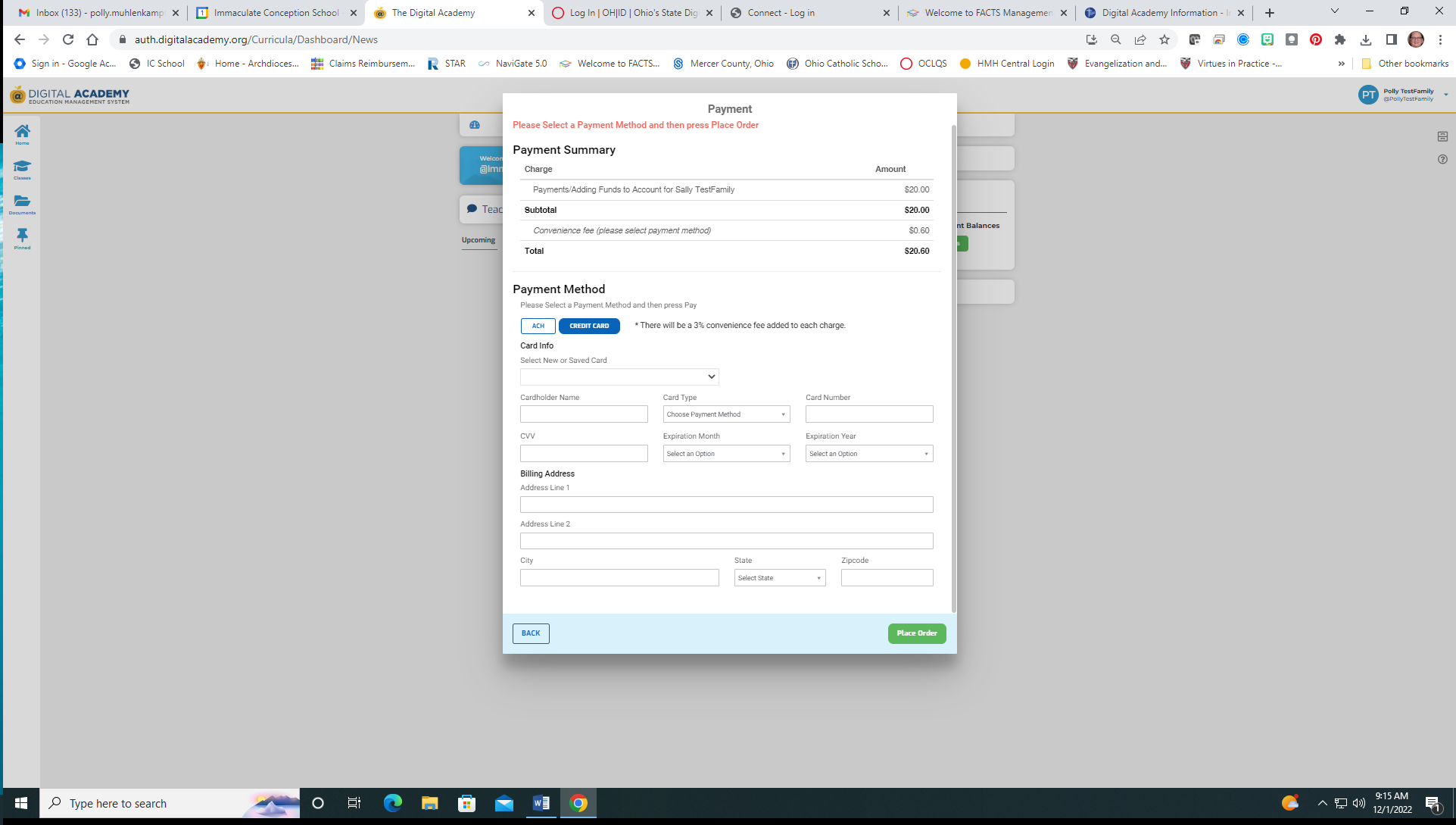 Parents will receive a weekly progress update from Digital Academy that contains grades of assignments and other information. Teachers of grades 2 and up regularly put grades into DIgital Academy, and parents can access this information by clicking on Assignments at the top of the page then clicking on Complete. This will show you which students have recently completed assignments with grades or you can click on each class for that students to see a record of all of their grades for that class.